Today 10/10/19 we added the functionality of the mottos to our application "Task Matrix"

Many thanks to all those who are interested in our application and help to make it better!
Special thanks to our friend Tanju Gürel!
We hope that this application will help you achieve your goals.

Changes:
1) Added functionality for displaying mottos (small slogans) for each group of tasks.
The motto of the group (as well as the name of the group) - can be changed in the application settings.
You can disable the display of mottos in the settings.
2) Fixed a bug that caused the application to crash when double-clicking on an empty spot in the task list.

Feedback form - available on our website. We always welcome your feedback and suggestions.
Mottos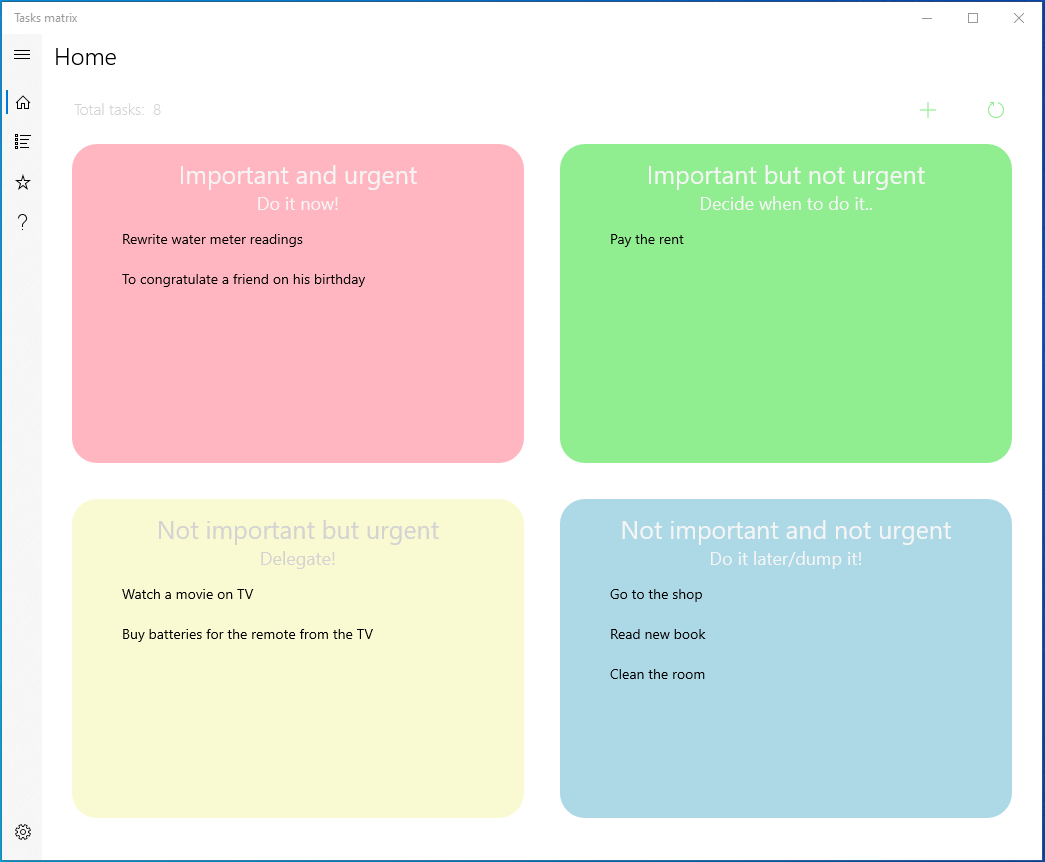 Settings