Today 03/03/20 we added the editing functionality of the color scheme of squares to our application "Task Matrix". Now you can customize the colors of the squares and text to your taste - the way you like.
You can change:
1) Background color of the squares
2) Color of the square header text
3) Text color of tasks in squares
Also, we have added a new button design for light and dark Windows themes.
The background color can be quickly selected on the Settings page.
More detailed editing of the color scheme can be done on the special page "Color Collection".
There you can change the position of the squares or reset all changes to the default color scheme.
Color Picker Page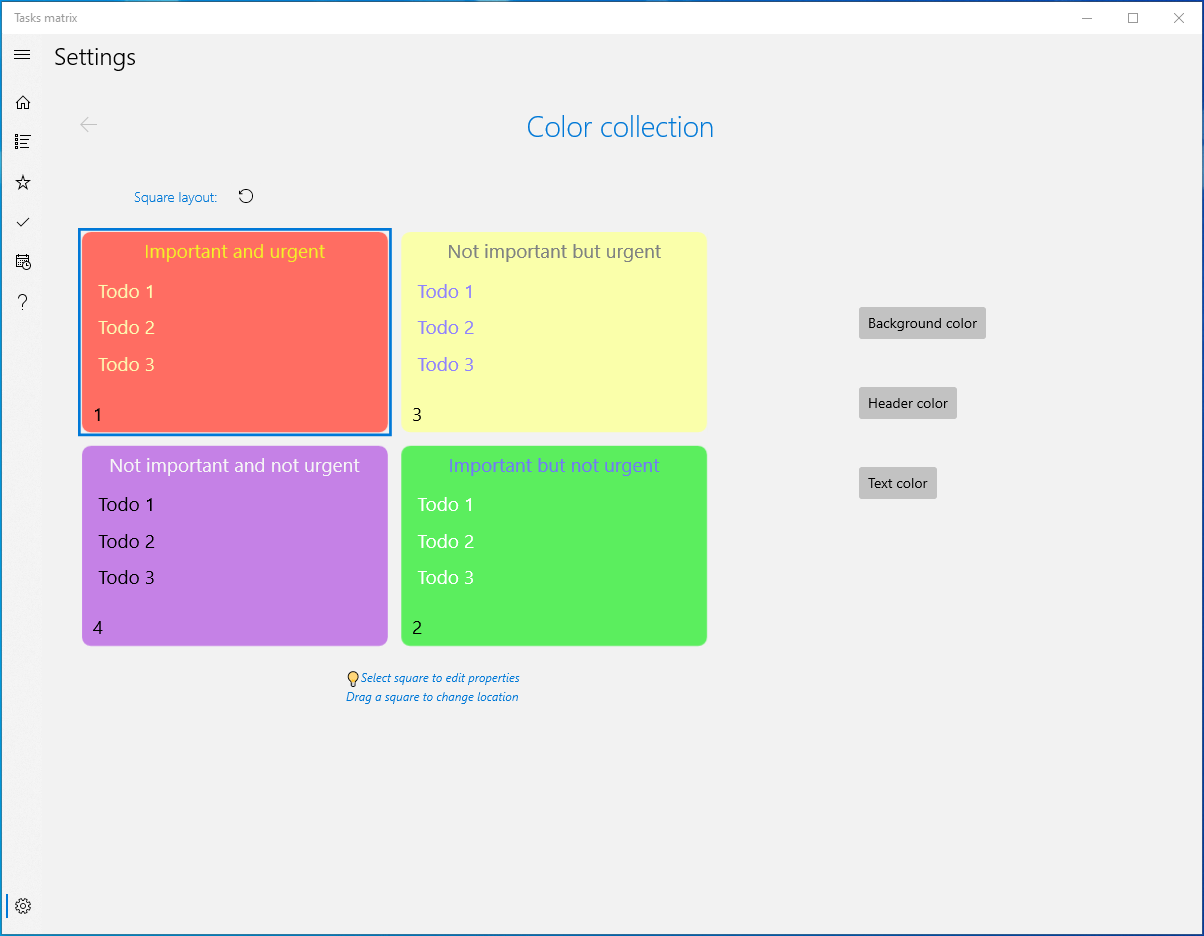 Color Picker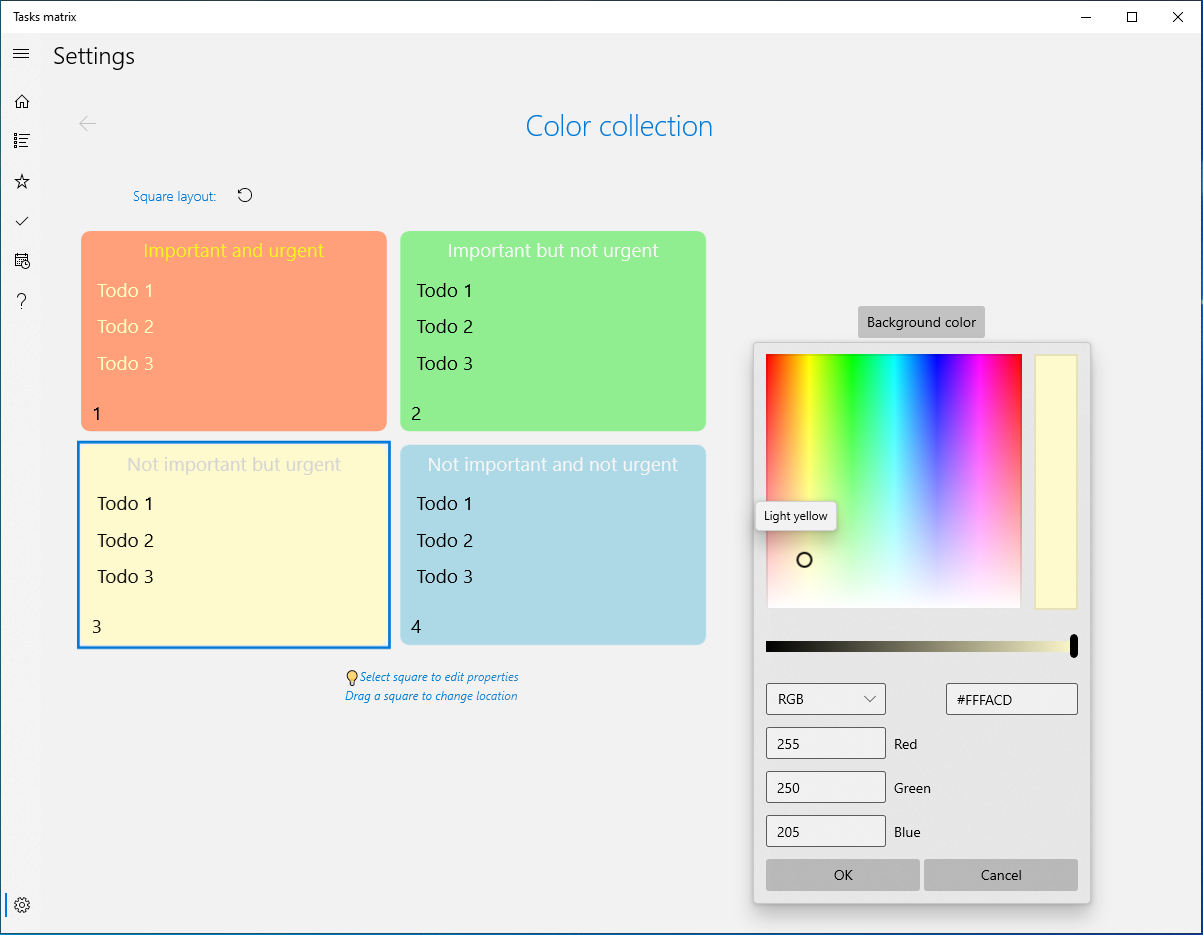 Applied color collection changes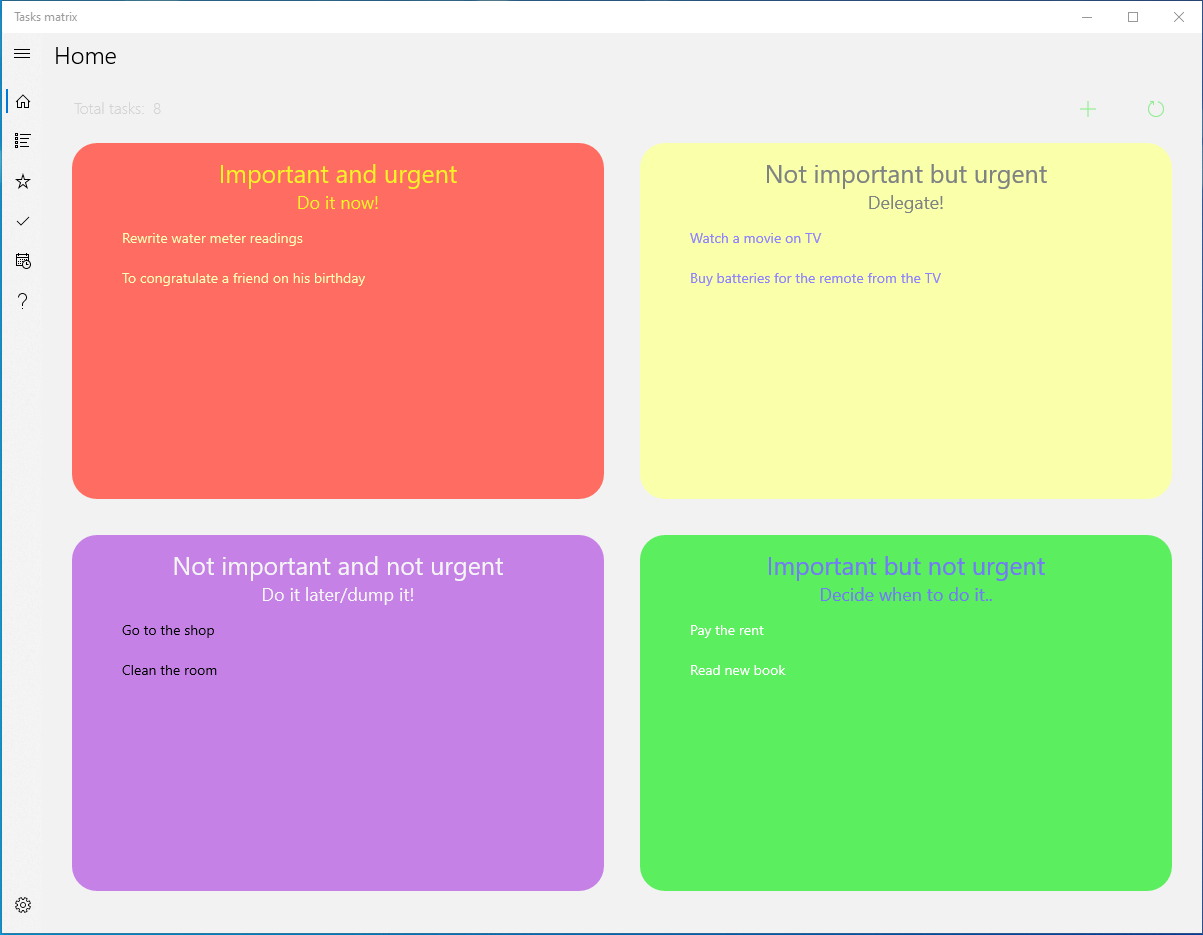 New button design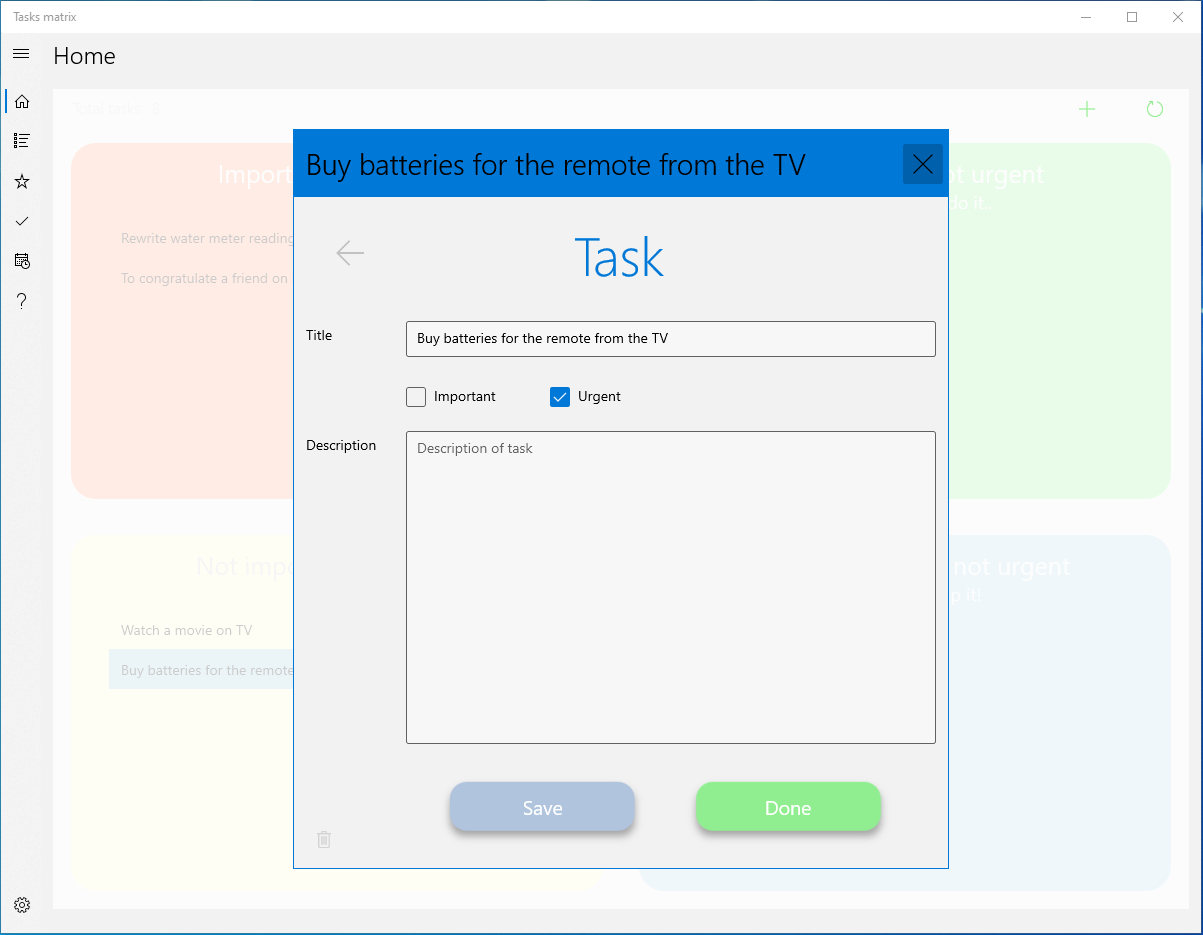 Some interface improvements